DC had an "eehh" moment after the New 52, but Rebirth has taken over the comic world since its release. The list is mostly DC Rebirth, you've been warned. 
*Titles in blue have reviews.
*These are the things I read this year, they were not necessarily released in 2016.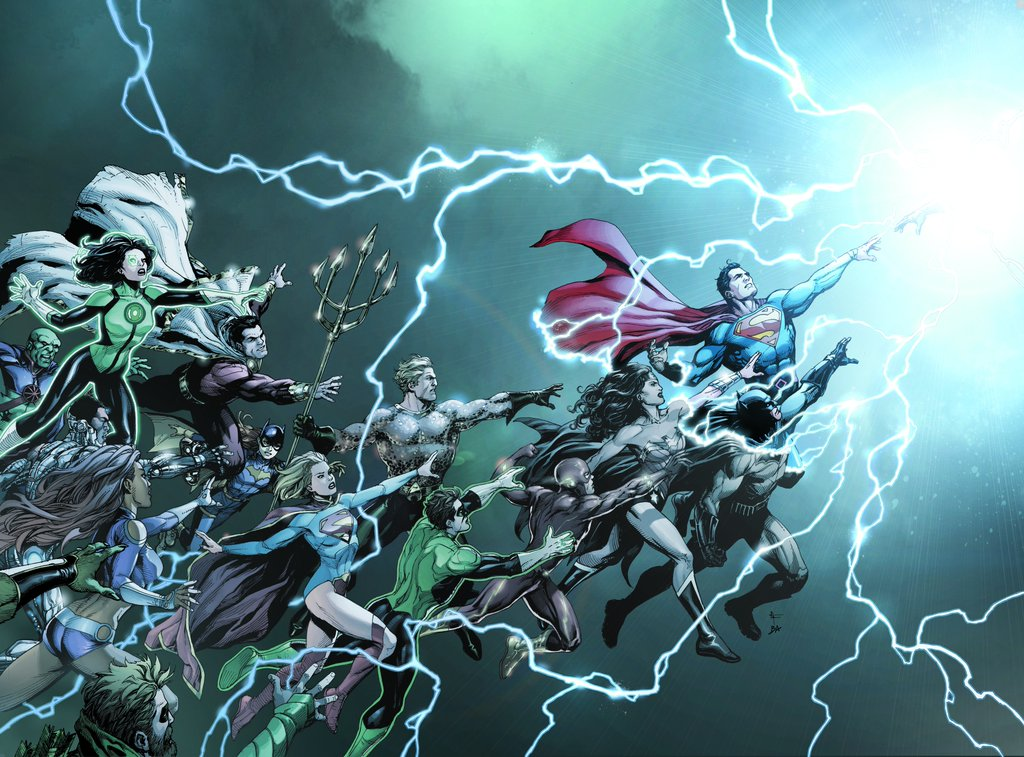 DC Rebirth was easily the best of the entire launch. A big apology to the fans of the universe, for all the legacies that were lost and all the new nonsense that was sadly applied to the world. A fantastic nod to everything the fans love, definitely had me going back for all the titles that I had long since lost interest in. 
Detective Comics, Green Arrow, Green Lanterns were the new rising stars. Green Arrow had a horrendous run, for years, and I will never get tired of saying that one of my favourite characters got screwed over by one of the worst plots and characterization in the history of comics. Luckily, the writing and art team are bringing the Emerald Archer back to its former glory, step by step, and I cannot wait to see how they will recreate a new future for him, while fixing the tragedy that fell before it. Detective Comics also surprised me, mostly because I had no expectations whatsoever. I have not read many of these stories, except for the exceptional ones that get their own trades (The Man Who Laughs, The Black Mirror, Whatever Happened to the Caped Crusader?, Knightfall), hence, I was not too excited to see how they would take one of my favourite families. Luckily, the team, guided by Batwoman (mostly) and Batman, have shown that they do deserve to be called "Bat-family". My heart and body are ready to take on all that is to come. Green Lanterns was another incredible find, particularly when not written by Geoff Johns. A Muslim Lebanese-American man immersed in a life of crime and racial profiling, and a Hispanic-American who suffers from mental illness as the protectors of Earth? Yes, please! 
Batman, under the guise of Tom King was bound to be good, although I still believe the Snyder/Capullo run is better.Superman was finally risen from the ashes of the confusing mess that has been forming from years of weird stories and misplaced characters.  Wonder Woman was finally brought back to standards after the Finches destroyed the legacy of Azzarello and Chiang, and maybe, this might be the definite origin story for our immortal hero.  Nightwing is back to being the Dick Grayson we know and love. As much as many enjoyed having him as a spy, I much rather have him be the Bat-Family member Gotham needs and Teen Titans deserve. And The Flash, which was not horribly treated with New 52, topped itself by having fantastic art and an incredible story that will bring many new and interesting twists on the Speed Force. 
The rest of my reads were not new releases, but rather old series I finally managed to get my hands on and read (except for Justice League: Darkseid War, I think that was released this year and it was glorious-ness to behold.) Green Arrow by Mike Grell made me happy once again after the disaster the poor characters of his tale endured. I had previously only read his Longbow Hunters, and although not as fantastic, it is a close second. Wonder Woman by Greg Rucka was a re-read in some parts (The Hiketeia), but the other issues bound in that volume were just as good, and a high recommendation. Finally, we have DC Universe by Alan Moore, which collects the stories he wrote for DC, most commonly known and loved:  Whatever Happened to the Man of Tomorrow?, For The Man Who Has Everything, In Blackest Night, while also including some less interesting ones. 
BONUS- VERTIGO COMICS: Only two picks here, Trillium and  American Vampire. Trillium tells the story of two people in different time periods that manage to connect in some way, and maybe saving the human species and themselves in the process. All the while, American Vampire follows an evolution of vampires that started in the American West, and it all goes downhill from there. Two great selections, which I hopes would save the semi-failing Vertigo, but with Shelly Bond gone, I am not too sure.
Are any of these on your top picks? Let me know!