★★★/★★★★★ milk and honey by Rupi Kaur.
First, this book has triggers for physical, sexual, and psychological abuse, so beware of that, it is mostly on the first and third chapters, the others can be read without any warnings.  I did not include any of those poems in this review. 
Despite the average rating I thoroughly enjoyed this book, particularly chapters two and four since they did not depress me like her first and third chapter. I do recommend that instead of starting with this book, listen to her recite her poems on Youtube, which I have linked at the end of the review, because they are much better, and my favourite. (and one of the short poems here is actually a part of her poem "liberation")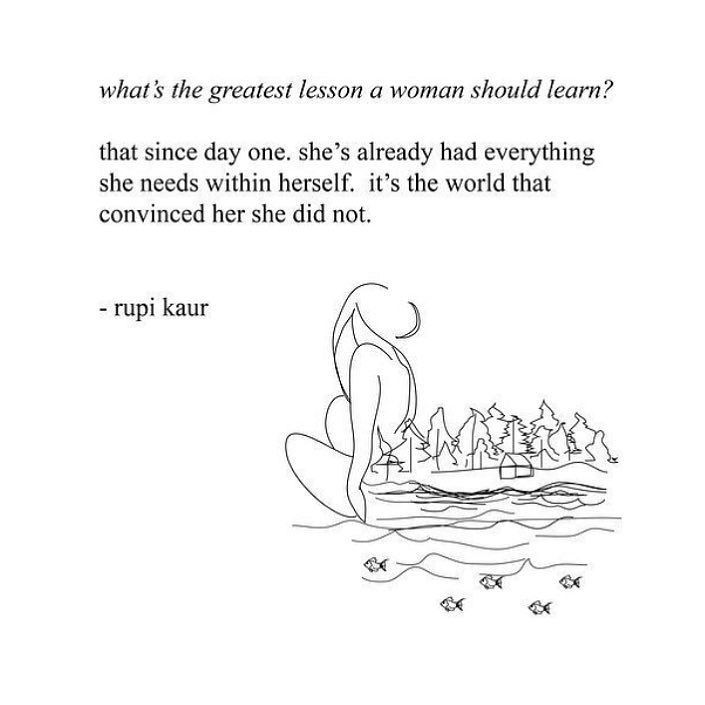 This collection has many themes, sexuality, abuse, femininity, violence, lost love, forgotten memories, and feminism. I did not even try to look for it, it popped up on the previous image.
The chapters were:
the hurting: this one shows all abuse and the effects it has on the victims. Rape, verbal abuse and physical abuse form partners or family members. This chapter might make you sick to the stomach once you read how some "people"will hurt others for their own sake, without a care in the world for the damage it will cause their victims, I read short snippets at a time, it was too much to read in one sitting. 
the loving: learning to love yourself and others after what has happened. This is the first step to recovery, loving oneself and realizing it is not one's fault for what happened, and with that trying to move on. Such a beautiful part that also dealt with love and feminism, and hoe degrading others will not make one feel better, but will drive them further into themselves. 
the breaking: basically it is almost as if regressing on all the progress, remembering those bad things, but there is no stop in the fighting, this is the part where one becomes stronger. 
the healing: the final step, finally saving oneself. A happy ending after all endured.
I was not the biggest fan of the writing, nor the length since I prefer longer poems, but some of these together, would form a brilliant slam poem. Her writing is simple and to the point. Per example, the poem below is about how if we are not the ones succeeding we will not approve nor cheer for someone else succeeding in our stead.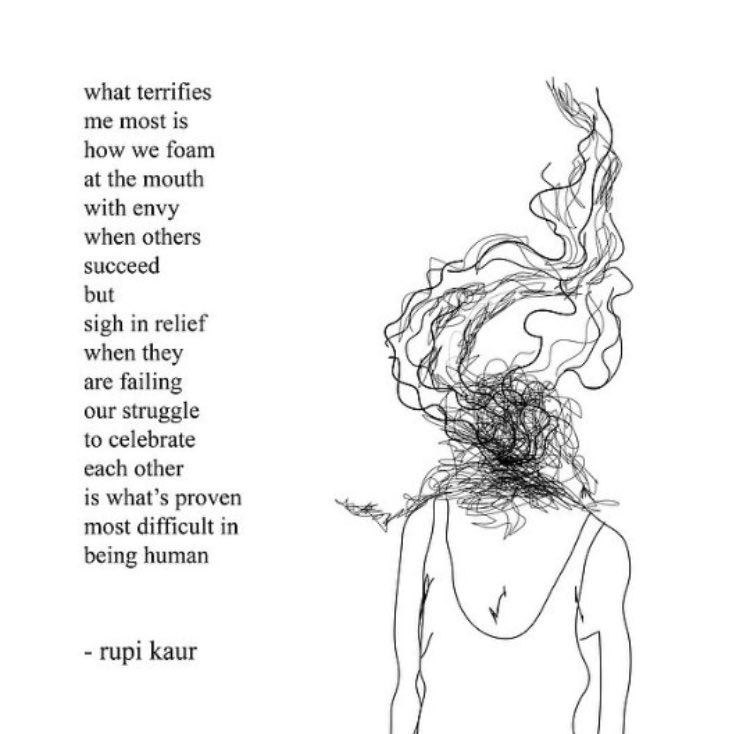 If she publishes other works, I will most definitely read them. She is not W.B. Yeats, nor Jose Marti, but in her writing, I find a truth that makes me want to come for more. It is her raw honesty, she will not hide what she means, she will not use metaphors or allegory to make u find various interpretations, no, she will show us what she means and what she thinks of it. And there is nothing more perfect than honesty told through poetry. 
This is her performing her poetry on Youtube. All beautiful. 
broken english. About immigrant life and their sacrifices. 
milk and honey: the official song